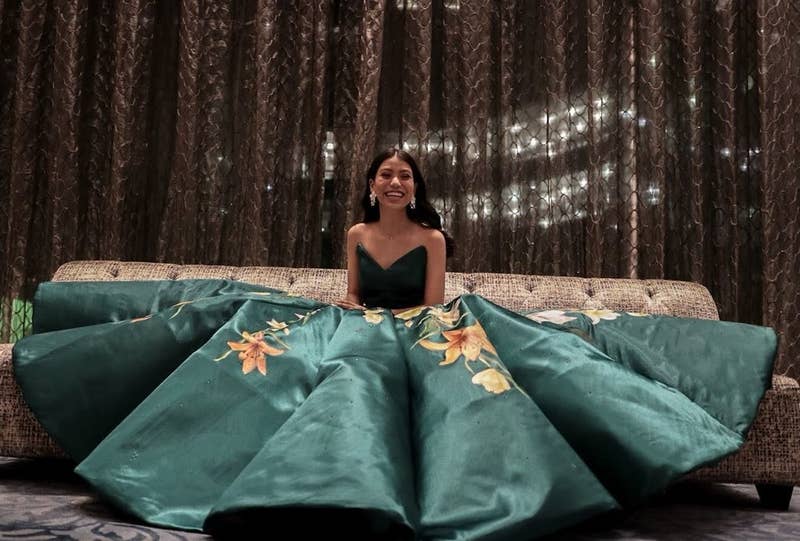 A month of hard work paid off for a Philippines student who made herself the most gorgeous dress for graduation. Now, it's going viral.
Ciara Gan, 17, recently graduated from high school and loves both art and science. Instead of graduating in something off the rack, she and her mom put together a spectacular one-of-a-kind dress with pleats and hand-painted flowers.
The result is truly gorgeous.